Here's what the big names in your industry don't want you to know: local SEO's traffic can be some of your most valuable traffic.
When users have search queries on Google like "dentists near me" or "best plastic surgeon in [insert specific city]", they're ready and very interested in a real-world interaction, maybe even making a buying decision.
Today's businesses, even start-ups, are fixated on the newest marketing fads, like influencer marketing and Meta (Facebook, Messenger, and Instagram) ads, aiming to go viral or gain national traction.
But they're missing out on a highly significant opportunity: the local market.
Say you're a business owner who understands local SEO's (search engine optimisation) huge marketing potential and has previously worked with digital marketing agencies.
In that case, you've probably already had your fair share of SEO agencies raving about the "marketing wonders of local SEO".
Local SEO is a highly effective marketing tool, that's for sure. The problem is that you still haven't gotten the desired local results.
Your local search visibility might still be nonexistent, or you've yet to see a significant increase in local clients.
Perhaps you've invested time and money into local SEO efforts but rarely — if ever – achieve preferred local results, like improved SERP (search engine results page) rankings for your local area and increased sales from local customers.
This unfortunate situation is impacting the growth and revenue of your business, and you may be starting to give up.
Fortunately, we excel in getting optimal local SEO outcomes.
As an Australian-based digital marketing firm with offices in Sydney and Newcastle, we've successfully helped many small-to-medium local businesses for over 15 years.
We have a sophisticated process of analysis, taking into account your competitive local landscape, your current online local profile, and technical analysis to give you a crystal clear picture. Hence, you have all the facts before deciding on your local SEO budget.
Before asking you to spend your marketing budget on local SEO, we help define your key objectives, assess your current online local SEO authority, and draw up a clear plan of what it will take under different scenarios to boost your local search visibility and attract more local clients.
You might wonder why we're going to such lengths at a high cost.
The answer is: We work differently. We love helping clients improve their local search visibility and attract more clients from their target local areas. However, we also will never make promises we can't keep.
In fact, if we don't think local SEO is right for your business, we'll tell you. We would rather not have you as a client than ask you to blow money on a service that won't help grow your business locally.
We won't lock you in if you need help with local SEO. You can walk away anytime – no hard feelings – if you're not getting the desired local results. We're dead-set on delivering results and stand behind our work.
Whether you're a start-up seeking more local customers or an eCommerce site aiming to dominate the local market, our unique maths-based and data-centric local SEO approach can help you.
Local SEO: The Complete Guide
We could overwhelm you with local SEO jargon to appear smart and savvy. But that's not how we talk to clients.
While we know local SEO inside out (15+ years in the game, and we're still a leading force in the SEO industry), we also know that using niche vocabulary to explain what it is and how it works is counterproductive.
Read a Guide on Local SEO to Learn
Again, you don't have to finish a paid course or read a 500-page textbook on local SEO to understand how it works for your business. We made this free A-Z guide to help you with that.
Of course, we could just tell you one of our many real-world marketing success stories to get you on board.
For instance, in just over two years, we've helped Twomey Dispute Lawyers, a top-notch Australian-based law firm specialising in litigation and commercial disputes, triple its qualified leads and boost targeted traffic by over 320%.
But we don't just want you to hear a paint-by-numbers report on how we've helped others. We also want you to understand the nitty-gritty stuff to let you see first-hand how we can help supercharge your business with our local SEO.
Reading this concise but meaty guide on local SEO can help you understand what it means to work with us.
Local SEO Basics
Learning the local SEO basics could help you see how a marketing powerhouse like us has helped many small-to-medium businesses get on top of Google's local search results and crush the local competition.
What Is Local SEO Marketing and How Does It Work?
Simply put, local SEO is an SEO strategy for amplifying your local search visibility, especially on Google.
A maths-based local SEO approach can do wonders if your firm or organisation has a physical location or serves a geographic area.
Say you search Google for any significant keywords related to your business and add a location-based modifier to your keyword search.
In that case, you'd see a map, known as a map pack, with three listings below the results.
As a competent business owner, you know what that means: whoever gets those top listings gets more online exposure and, ultimately, more leads and sales.
Map Pack Results
The map pack or local pack is a Google SERP feature displaying the top local business listings and a map indicating their location pulled from Google Maps.
Local packs take up the top spot of Google's search results for local searches.
Intro To The Map Pack
What exactly is a map pack, and why should your business be in it? The map pack is one of the most, if not the most, valuable resource for building your local online presence.
Say somebody from Sydney searches for a place to buy ice cream. In that case, Google will show them ice cream shop options close by based on their location.
After all, they probably did not search "where to buy ice cream" for pure research. They've searched for it because they're craving ice cream.
In other words, the searcher is likely looking for ice cream shops in their neighbourhood. Therefore, Google will give them the top nearby suggestions (through the map pack).
Imagine running a local store and being excluded from Google's map pack. You could lose many potential customers even if you've got the best product or service in the area.
If users with high buying intent don't see your business first — your location and contact details — they'll likely go elsewhere.
How to Track Map Pack Rankings
Tracking your map pack ranking isn't as easy as typing keywords into Google and seeing how your site ranks in the local search results.
In reality, you'll need to learn how to use SEO tools like Ahrefs and Semrush to get more accurate rankings.
You'll also have to understand what that technical report means for your business objectives.
But why go through the hassle of a trial-and-error approach and risk your ROI (return on investment) with a DIY local SEO plan when you can work with maths-adept SEO specialists like us?
As Australian local SEO specialists, particularly in the Sydney and Newcastle areas, our data-centric and results-oriented approach has helped supercharge Brisbane, Melbourne, and global brands.
Organic Search Results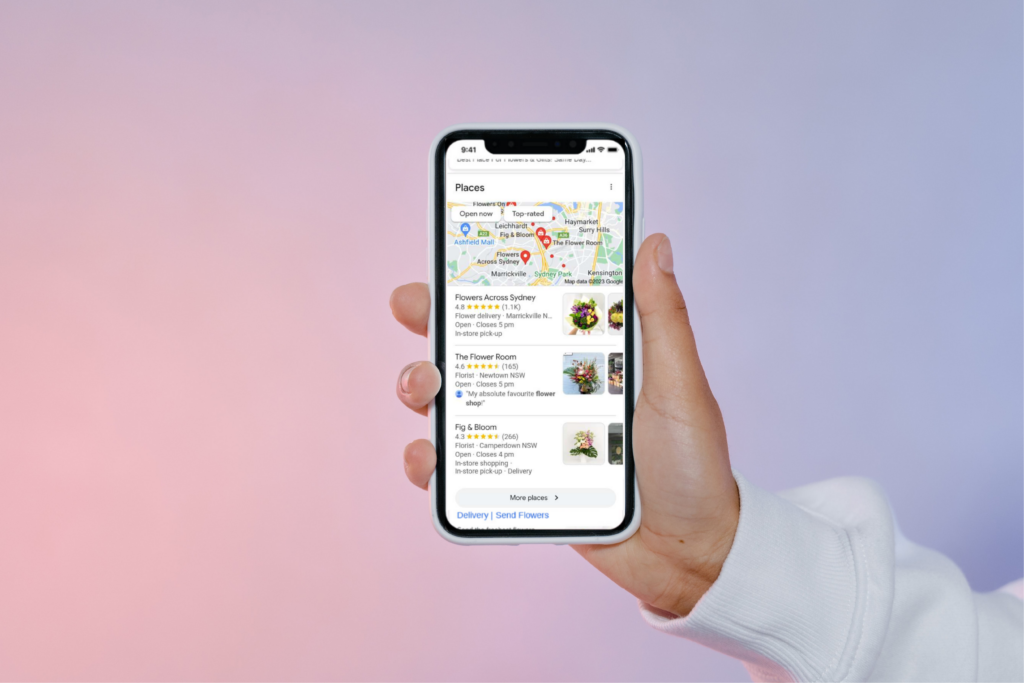 Standard SEO boosts a website's ranking for organic (non-paid) search results. These sites often appear below the map pack results.
Local Organic Rankings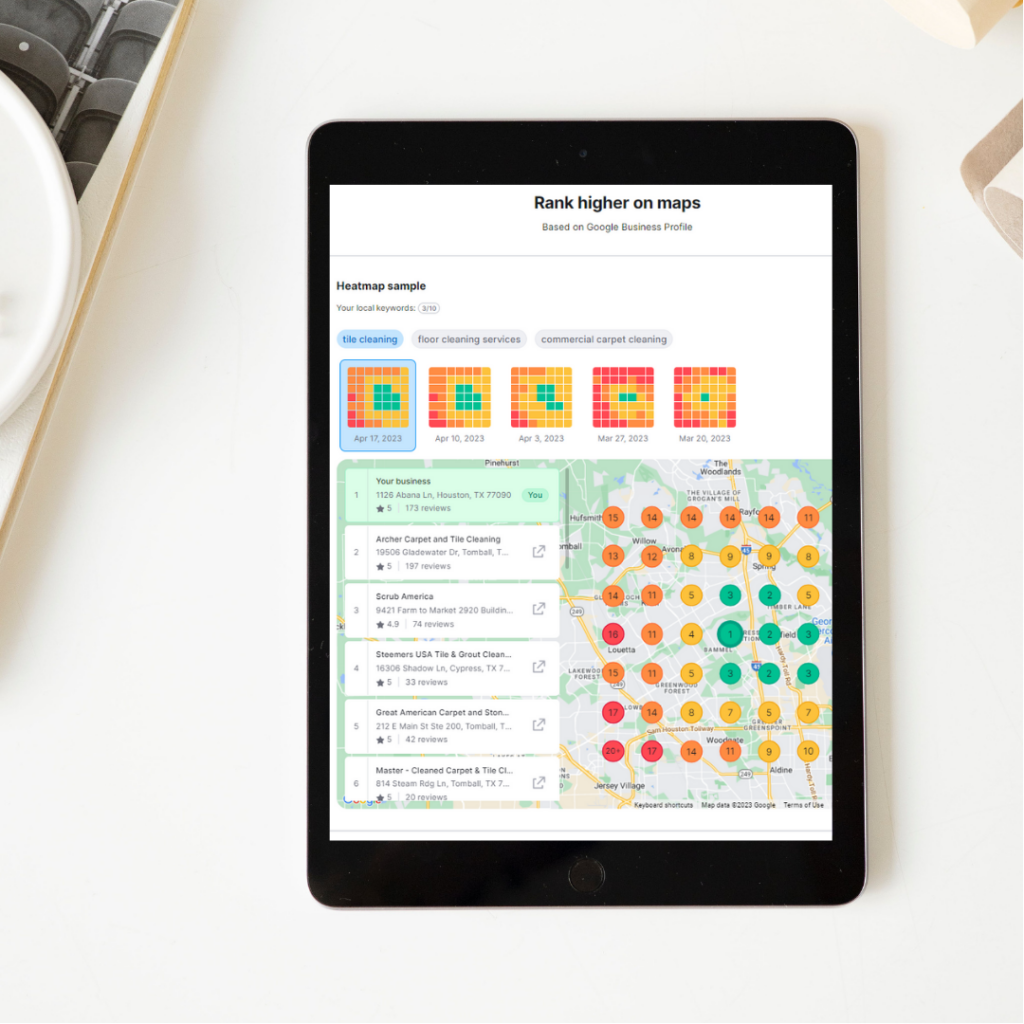 While bringing your site into the map pack is ideal, you don't want to snub the "regular" local results entirely.
Don't buy into the "map pack or nothing" mindset. Many local searches have high commercial intent, so ranking in the local SERPs is worth the time and effort.
Why Is Local SEO Important?
Here are three statistics highlighting how crucial local SEO is for your business:
Google Ads picks up only 30% of searchers. 70% sweep right over the ads to click on an organic result.
40% of online searches in Google use local-based keywords
76% of these searches have local buying intent
These hard facts show that local searches represent a considerable slice of the "SEO pie". That's a significant portion your local business should definitely not ignore.
Local SEO Keyword Research
Digital Spotlight's standard keyword strategy focuses on location-oriented targeting before general targeting.
This priority doesn't mean we stop optimising your site for general keywords.
As marketing specialists who take pride in our mathematical prowess, we're thorough and highly methodical in our keyword research and overall local SEO approach.
We have an evidence-based system and in-house tools built on 15 years of solid research that continue to help Australian-run businesses build brand awareness.
Don't believe us? The numbers don't lie.
Our comprehensive SEO solutions have helped Enthusiast.com.au, a premier car insurance company in Sydney, increase organic traffic by a staggering 4,343%.
1. Find Service-Based Keywords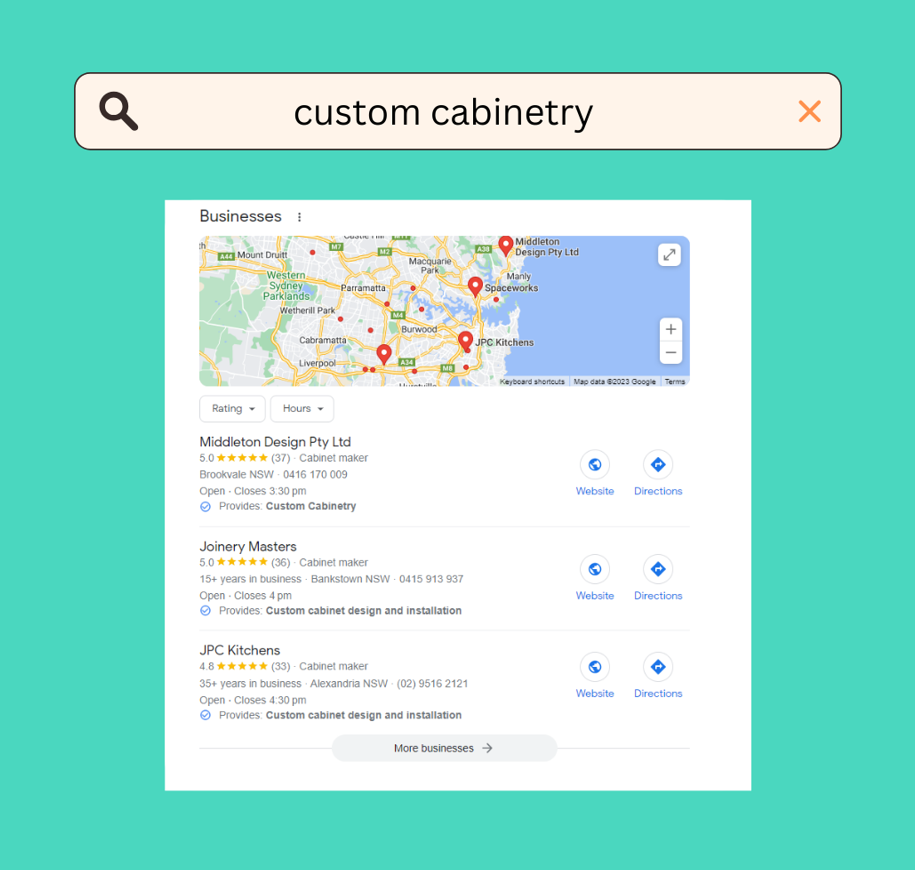 Users type different keywords even if they want the same product or service. For instance, if you're a carpenter, some local searchers might find you by simply typing "carpenter" into Google's search engine.
Others searching for carpentry services might also find you through a service-based keyword like "deck building" or "custom cabinetry".
General keywords might bring decent traffic volume, but the more general a keyword is, the lower the leads and sales conversion rate.
How to Find Keywords for Local SEO
Old-school keyword research no longer does the trick. Google's algorithm is much more sophisticated than most run-of-the-mill marketers think.
Our field-tested keyword analysis process and tools have helped drive highly-targeted traffic to our clients.
Take CommunicateSpeech.com.au, a premier speech therapy service provider in Newcastle and Sydney. Through our technical audits and comprehensive solutions, we've boosted the site's organic traffic by a staggering 13,300% and increased its leads by 66%.
Research Your Competitors
We'll look at which keywords your competitors currently rank better. Our team of specialists will ensure that these keywords relate to your business and align with the information you'll give us via the client questionnaire.
Use Google Autocomplete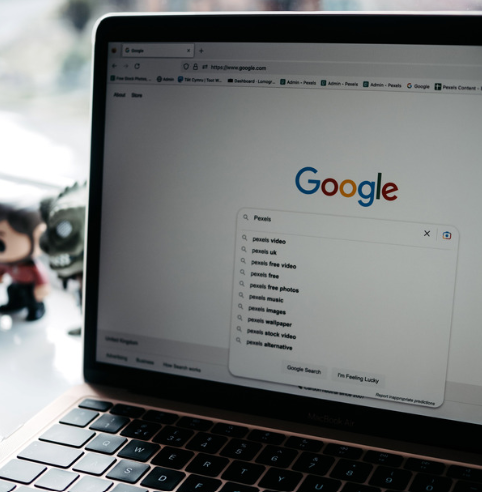 This Google Search feature makes search completion quicker when users start typing. It saves searchers time by predicting what searches they'll make.
Leverage Google Keyword Planner
While Google Keyword Planner is a keyword research tool for paid campaigns, it can also help find new, relevant keywords.
2. Check Search Volumes
Our advanced traffic analysis tools and techniques can get accurate reports regarding search volumes for your city or suburb.
3. Check for Local Intent
We focus on queries with local intent to engage users who are likely deep in the buying cycle.
4. Assign Keywords to Pages
We analyse service-specific search terms to determine which pages you should rank for a target-specific keyword.
If local queries map to various services, assign them to separate pages. We could link them to the same page if they map to the same service.
Local SEO Ranking Factors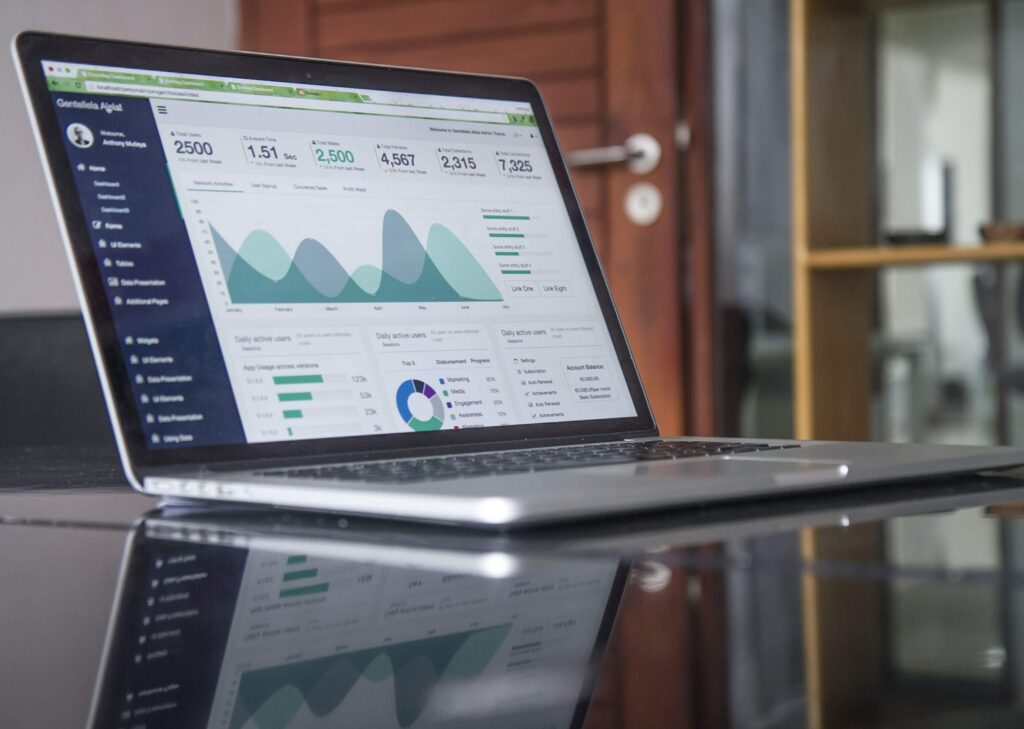 The map pack and the "regular" organic results are the primary local SEO ranking factors.
Our end game isn't simply getting your local business those coveted top spots in the map pack or the local SERP.
We aim to have you stay there for highly profitable keywords as long as you're with us.
Google Business Profile (Formerly Google My Business)
A Google Business Profile is a free local listing containing essential info regarding your business. It displays your local business in the map pack (if you're a top match) and Google Maps.
What SEOs Say
Your Google Business Profile is an important SEO ranking factor determining your position in the map pack and "regular" organic results.
Best Practices
Google recommends personalising your GMB (Google My Business) using the following info:
Phone number
Operating hours
Health and safety measures
Service area (even if you don't have a storefront)
Product or service offers
Photos
Unique descriptions of your business
NAP Citations
A NAP (name, address, and phone number) citation highlights your business's name, address, and phone number online. It typically appears on directories and social media profiles.
What SEOs Say
NAP citations help searchers locate your business online.
Directories often rank on search results for local queries. When users click on these directories, there's a good chance they'll drive organic traffic to your site.
Best Practices
Aside from Google, consistent citations from other big data aggregators like Yelp, Facebook, and Bing Places could also benefit your local SEO ranking.
Run a NAP Audit
You want your NAP data to be 100% consistent on all platforms, including your website, GMB profile, online directories, and local listing sites.
Updating outdated citations is an excellent way to ensure NAP consistency.
Fix and Correct Incorrect NAP
Consequently, it would help to fix any NAP inaccuracies related to your business. These issues include citations you can change (for instance, your NAP on GMB) or citations only others can change (for example, a local resource page mention).
Find Citation and Link Opportunities With Link Intersect
Lead-generating citations typically come from local sites. Local citations are highly relevant and can boost your map pack or organic local search rankings.
We don't just aim for random citations. We focus on link-building opportunities with high conversion rates.
Reverse Engineer Competitor NAPs
Reverse engineering your competitors' NAPs can give you information regarding online pages where they're mentioned.
Reviews
Online reviews mean the quantity and quality of client feedback on your Google Business Profile and elsewhere online.
What SEOs Say
Getting many positive reviews on your Google Business Profile helps you earn Google's and your target audience's trust, improving your local SEO ranking.
Best Practices
Here are some ways to maximise online reviews for local SEO:
Remind clients to leave reviews (you can make and share a review link in Google Business Manager).
Focus on obtaining reviews on your Google Business Profile.
Don't buy reviews or discourage negative feedback. These acts are against Google's policies regarding fake engagement.
Links
You can think of links as votes from other websites that support your site.
What SEOs Say
Google ranks backlinks (links pointing to your site) as one of its three top-ranking factors.
Best Practices
Improving links to your site includes the following activities:
Getting links from the top, authoritative sites
Redirecting lost links to a new version of your page
Getting local citations
On-Page
We specialise in using data-driven, on-page local SEO techniques to boost your local search ranking and put your business site and listings within your target market's radar.
What SEOs Say
On-page SEO helps Google determine that your site is the appropriate match for a location-modified search term.
Best Practices
Here's how our on-page SEO practices can benefit your local SEO:
Customise your pages for local search intent
Write unique and meaningful meta titles and descriptions
Use descriptive, SEO-friendly URLs
Restructure internal links to and from relevant pages
Local SEO Tools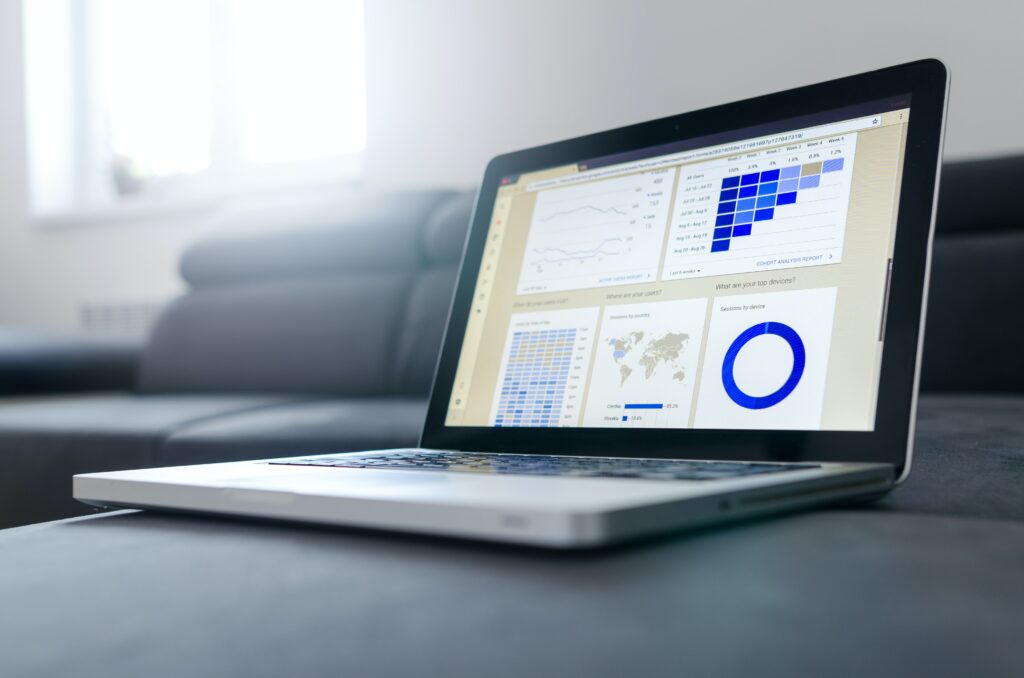 Below are some local SEO tools we use with our exclusive data models.
Google Business Manager
Google Business Manager is a free tool to help local business owners manage their Google Business Profile.
Google Keyword Planner
We use this free keyword research tool from Google to determine search volume at the local level.
We search for root keywords or the client's products and review Google's suggestions.
Google Search Console
This is another free tool for tracking your website's search performance. It indicates how much search traffic you're getting, where it comes from, and what keywords it uses.
Ahrefs' Rank Tracker
This tool tracks up to 10,000 keyword rankings for "regular", organic searches at the city or state level.
Ahrefs Link Intersect
This feature lets you track websites that link to multiple competitors. This information helps find relevant local and niche-specific citations.
Google My Business
Here are some must-dos for your Google Business Profile (formerly known as Google My Business)
Keep Everything 100% Consistent
GMB is all about consistency. Not only should the information you add to your GMB match what you have on your website, but your NAP citations should align as well.
Google will likely consider your business legitimate if your GMB info is consistent with your website and local citations.
Fill In Every Data Point You Can
Google prefers a completed profile. Google's score could help as a baseline. But going the extra mile is necessary to rank for competitive keywords.
Keep Crucial Business Data Updated
Double-check that essential information, such as opening hours and holidays, is accurate and up-to-date.
Inaccurate data may not directly impact local rankings. However, when someone drives to your shop only to be greeted with a "Closed" sign, you can expect a negative review from an upset potential customer.
Get More Online Reviews and Reply to Any That Come in
Whether a review is positive, negative, or neutral, it's good practice to reply to every review. This habit shows your target market (and Google) that you care.
Creating a Winning Local SEO Strategy for Your Business
Done right, local SEO doesn't only place your local business in the purview of potential buyers. It can also spotlight your offerings, establishing your brand as an authority in the local scene.
Check out what Sean Hersee, the founder and managing director of Newcastle's foremost painting company, SAGE Painting, says about working with us:
"Working with the DS team has been great. [They] took the time to figure out a realistic strategy which has helped our organic rankings immensely! We are now on the front page for so many head terms that were previously out of reach."
Does Your Australia-Based Business Need a Local SEO Strategy?
Local SEO isn't for everyone. Its value depends on your target market and goals.
Any business owner, regardless of location, must learn to select or vet a reliable local marketing agency and see the full potential of what local SEO could do or mean for their business.
By comparing real-world outcomes against our ever-optimising SEO models, our researchers continue to develop our strategies to pattern what Google ranks today. We break down this analysis by niche and, in some cases, even by sub-niche.
Types of Businesses That Need Local SEO
Our unique maths- and research-based local SEO strategy has helped scale businesses as large as international firms and small as family-run online stores.
Contact us to see whether we've worked with similar local businesses in your industry.
Local SEO done correctly is a good medium- to long-term investment. If you partner with specialists who can play your cards well, there's a high probability that you'll get compounded returns with incrementally lower marketing costs.
For example, our well-rounded SEO approach helped Montara Wealth, a top-tier financial planning company in Sydney, improve its leads by 333%.
Benefits of Local SEO
Although local SEO can benefit your business in various ways, here are the crucial advantages:
Organic halo: When Google lists your business as the most relevant answer to a local query, searchers instinctively feel you're the top brand.
Lock out your competition: If you can keep your business rivals out of the top local results, your potential customers may never know about them.
Win today's toughest niches: Local SEO can solidify your brand authority in the most challenging industries.
Creating Local SEO Strategy
Here's how we consistently achieve positive and long-term results:
Our in-house specialists spearhead our analysis by tracking clues to significant algorithm changes and benchmarking our local clients' campaigns against our fail-safe dataset.
Once we recognise the signals of a real-world algorithm shift, our experts run tests to detect the change.
If the change is substantial, we adapt our campaigns to capitalise on the boost.
We keep optimising. Our keyword research and ranking adjustments are ongoing. The fact that we have ranked you for some keywords does not mean our job is done.
For local SEO, before we take on any client, we thoroughly analyse the competition and technical aspects unique to your local area.
We create a customised and transparent action plan to help you understand our approach before asking you to make decisions regarding your local SEO budget.
Take Stock of Your Services and Products
Taking stock of what your business offers and identifying service-specific terms customers might search for could help improve your local ranking.
Audit Existing Website
Before optimising your site, we determine if anything needs fixing and whether your site has a solid foundation.
Conduct Competitor Keyword Research
Local SEO's primary goal is to rank your website in local search results and outperform your local competitors.
We use SEO tools like Semrush or Ahrefs to conduct a competitive analysis and see suggested keywords. This information helps us generate localised, relevant traffic to your website.
Identify Geo-Specific Keywords
We also look for geo-specific (city- or suburb-specific) keywords by considering your physical location.
We create an exhaustive list of relevant, localized keywords using our advanced keyword research tools.
Implement On-Page SEO
On-page SEO involves optimising your website for the localised keywords we've identified.
The on-page optimisation process involves the following:
Keyword Mapping: Mapping your target keywords correctly to the website's pages
Meta Description and Title Optimisation: Including your target keywords in your pages' unique titles and meta descriptions
Content Creation: Writing high-quality, relevant, and keyword-optimised content explaining your business, services, or products
URL Structure: Creating concise and functional URLs for your pages and posts
Internal Linking: Adding internal links within your website that will help users locate information and access your most rank-worthy pages more efficiently
Create Localised Landing Pages
Localised landing pages are web pages designed to rank in local organic searches. The content on these pages must be informative and targeted to your potential customers. They're written using your identified location-specific keywords.
Here are ways to craft localised landing pages:
Optimize H1, H2, and H3 headings for target-specific keywords
Write rank-ready, keyword-optimised body content
Fix internal links
Optimise site for mobile search
Submit Key Business Info to Directory Listings
GMB is not the only online directory where you can submit your business information. Consider listing your business in Bing Places and other reputable local directories.
The goal here is to list your local business in authoritative and localised directories to drive traffic, earn citations, and improve your local leads and sales.
That said, your NAP and website link (NAPW) must be consistent across all directories.
Joining industry-specific directories could benefit your business. Remember to avoid junk websites or buying directory listings to earn a link.
Establish a Localised Link Building Strategy
Link building is crucial to a winning SEO strategy.
Localised link building slightly differs from typical link building for other sites. Here, the site's physical location is relevant.
Our local SEO focuses on your geographic area. We create localised content to drive local links and use localised anchor text to generate the best outcomes.
Generate Positive Customer Reviews
Positive online reviews on your website and Google Business Profile could be significant ranking factors for local SEO.
So, it helps to get as much positive feedback as possible – ideally, throughout various directory platforms.
Local SEO Tips
Here are additional local SEO practices to consider:
1. Optimise for Google My Business.
GMB (Google My Business) is the backbone of local search success today. If Google confirms you run a legitimate business, you could get into the coveted sidebar space in Google's local SERP.
2. Engage on Social Media Platforms and Add Posts to Google My Business.
The digital and social media marketing ecosystem is ever-evolving, and the COVID-19 pandemic has only underscored their significance for growing local businesses.
Google considers social media content relevant to its services now more than ever.
You'll need a marketing style that understands and uses social media data patterns to your advantage.
3. Ensure the Business Name, Address, and Phone Number Are Consistent Online.
To make it convenient for local users and search engines to locate you, you have to set up a consistent NAP across different directories.
What Does NAP Mean in Local SEO?
"NAP" refers to a company's name, address, and phone number (including area code). We help ensure your NAP is a crawlable HTML text on your page, increasing the chances of Google considering you as a match for location-based queries.
4. Optimise Online Citations and Directories.
Inconsistencies like abbreviations, misspellings, missing information, or inaccurate phone numbers can harm your chances of getting to the top local SERP.
If Google can't verify that your business' information is accurate, it may exclude your business from the local results.
While GMB remains the gold standard of local search, don't sleep on opportunities from other online directories like Yelp and Bing.
For instance, Bing might be getting 8.23% of the global desktop search market. It's not as big as Google's market share, but Bing's reach is still material.
In fact, Bing reaches 1.3 billion unique users monthly and is the second-largest search engine globally.
Your success in Bing Ads, just like in Google Ads, hinges on working with professionals with solid maths and business integration skills.
So what better way to squeeze more quality leads than to partner with Digital Spotlight, a maths-driven agency?
5. Perform a Local SEO Audit.
Our in-depth local SEO audit thoroughly analyses every aspect of your web pages to identify strengths, weaknesses, and optimisation points.
Our local SEO audit may include the following:
Google My Business Audit: How does your GMB appear in the SERPs? Is your business info consistent and accurate?
On-Page SEO Audit: Does your website contain all the technical on-site SEO elements you need to rank well?
Google Search Console Audit: Does your site have any errors that would prevent indexing? Is your site crawlable?
Competition Report: How does your website compare to your competitors? Are there any flaws you need to address? How do you match up regarding content, backlinks, and website performance?
6. Improve Your Internal Linking Structure.
Internal links are related links within the same domain. These links help define site hierarchy and let Google identify which pages to prioritise on your website.
Internal links provide search bots with more information about the relationship between your website's pages.
7. Optimise URL, Title Tags, Headers, Meta Description, and Content.
We optimise your content for search engines by using geo-targeted, model-specific keywords in the title, URL, header, meta description, and body.
8. Add Location Pages to Your Website.
Creating multiple distinct location pages could help your local SEO rankings if you run several brick-and-mortar businesses.
Location pages offer potential customers your name, phone number, address, store hours, unique store info, parking and transit details, promotions, and testimonials from satisfied customers.
9. Create Local Content.
Many businesses make the unfortunate mistake of trying to win it all. But the fact is, if you're a local service provider, you should prioritise content for a local audience.
Writing general topics for people outside your market is, frankly speaking, a waste of time from a sales perspective.
You know you have well-made local SEO content when it's backed by research and data.
10. Ensure Your Website Is Mobile-Friendly.
Today, many, if not most, local searches are mobile searches. It could help if you make your website mobile-friendly for prospective customers.
11. Get Inbound Links With Authority and Relevance.
Inbound links (links to your web pages) tell Google you're a legitimate local business. We can help boost quality links to the pages you want to see on top local search results and establish your domain authority.
For example, our technical audits and comprehensive solutions have helped Binnari.com.au, a top-notch Sydney-based property investment advisory, improve its leads domain rating by 233%.
12. Participate in Your Local Community.
Google also uses prominence as a ranking factor for local search results. If your business is well-known and reputable offline, it could help your brand.
13. Thumbtack Suggest
Some businesses might benefit from a home management platform like Thumbtack. This site lets users rate and give feedback about local service providers.
Using similar platforms to build profitable and localised landing pages, you can find super-specific search terms.
14. Embed a Customised Google Map on Your "About" Page
Embedding a map of your place pulled from Google Maps on your "About" section emphasises to Google that you're located in a specific location.
15. Use Location-Focused Keywords Above the Fold
Our multiple traffic analysis tools can help your pages rank for suburb- and city-based keywords.
16. The Title Tag Double Dip
This SEO tactic requires you to optimise your homepage title tag for two to three keywords.
Note: A title tag is a piece of HTML code indicating a web page's title.
The "double dip" technique uses several unique but related keywords to help you capitalise on your homepage's traffic potential.
17. Optimise Meta Descriptions for Local Searchers
Meta description makeovers can significantly improve your web pages' snippets.
Duplicate, irrelevant, or missing meta descriptions (a short text preview that Google displays for each web result) could significantly hinder your goal of achieving the top local search rankings.
On the other hand, a quality and site-specific description could improve your CTR (click-through rate) and your ranking in Google's local SERP.
How to Improve Local Ranking on Google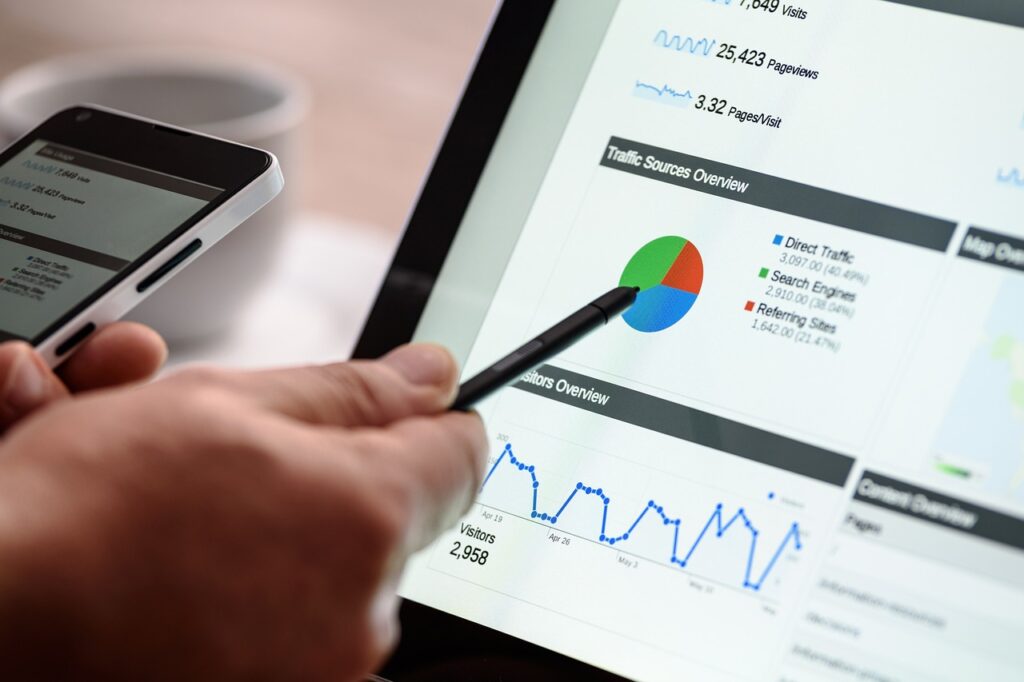 Self-proclaimed marketing gurus online would say their way is the only way to appear high up in Google's local search results.
Battle-tested SEO specialists know there's no one-size-fits-all approach to improving your local SEO rankings. Each local business requires a different local SEO game plan.
We might be crazy about numbers and research, but we're business people at heart. We want an in-depth understanding of a business before providing feedback and solutions.
While we have a well-established step-by-step approach to local SEO, we can adapt our model to meet your needs.
That's why you wouldn't hear from fast-talking salespeople when you contact us. Our expert consultants listen first and, when applicable, offer a free technical audit that otherwise could cost you thousands of dollars.
If it's worth so much, why do we give it away? We believe that providing you with a cost upfront without knowing what you need is unfair.
How Google Determines Local Rankings
Local results depend primarily on these three factors: relevance, distance, and prominence.
A mix of these indicators tells Google that your business is the optimal match for a local query.
Here's how these three factors differ:
Relevance: The relevance of a local business profile depends on how closely it matches a user's search query.
Prominence: A business' prominence indicates how well-known it is. Some places are prominent offline. Search results could showcase them in top local results.
Distance: How far each relevant search result is from the location term searched could also affect the local ranking in Google.
How Google Ranks Search Results
Google ranks websites based on several factors, including domain authority, content relevance and quality, and technical on-page optimisation.
How does Google assess hundreds or thousands of websites using these factors with such speed? The answer: algorithms.
When users "Google" something, an algorithm scans the index and displays pages that match their search in organic results.
Every year, Google makes extensive algorithm changes. These subtle, often swift, shifts determine whether your website matches search terms well and how high you should rank for each term in Google.
Real SEO pros can root out even the tiniest of irregularities signalling a significant change in Google's ranking system.
Local SEO Is a Different Pattern
Local SEO works somewhat differently than general SEO.
Google knows that many users searching for shops or restaurants are looking for results from their local area.
That's why Google's local search algorithm focuses on "proximity factors". Many users search for a local keyword, so Google considers your location when matching your site to people's queries.
This process could happen even when the searcher doesn't type "near me" or include a city name in their queries.
Local search isn't new but was overlooked because most users only had or only used desktop computers before.
However, as mobile internet use has surged in recent years, local SEO has also become a must-have for many small businesses or local marketers seeking to dominate the local scene.
What Matters for Local SEO
Today's competition requires more than a stylish web design or keyword-laden pages.
What works is a marketing game plan that capitalises on digital data patterns for optimal local organic search and local map pack results. Digital Spotlight can help you with that.
We're well-versed in Google-speak (numbers and algorithms), so you know you're in good hands.
Start Harnessing SEO
Now that you've got the hang of local SEO and its workings, you're probably excited to harness its marketing power.
However, you need help figuring out how and where to start. Good thing you're in the right place. Digital Spotlight is as invested as you in getting real-world results.
How invested, you ask? We've put millions of dollars into 1,812 businesses across 355 industries to build a reliable dataset to help you solidify your digital footprint in the local search environment.
FAQs
1. How did search engines evolve?
There were fewer websites in the early years of the internet, so it was easier to navigate. As the internet expanded, search engines emerged to let users find the sites they wanted to visit more easily.
Google began indexing the web in 1998. Back then, being on the first page was partly about timing and mostly about luck.
However, the tech giant has never rested. Over time, only websites that worked a little harder got the top-page slots.
Again, Google continued fine-tuning its search engine. The "gurus" worked harder. They told their disciples to pump out content online until it hurt, swamping users in a surplus of "content".
These gurus made millions of dollars, while their students only got finger calluses from typing.
Still, Google stood by quietly observing and analysing. When Google's engineers learned that users flooded with substandard content began begging for links, the tech giant got its maths experts to rework data models.
Today, Google's search engine algorithm can even direct searchers to relevant content depending on their location (local SEO).
We are not gurus (nor do we wish to be).
Anish, our Chief Innovation Officer, is an advanced mathematician who knows fancy labels and pop-marketing tactics don't win the toughest SEO niches.
In reality, expertise in statistics, segmentation, and data modelling in these areas is necessary for SEO success.
2. So, how does Google work?
Google products, especially the search engine, are founded on data, maths, and numbers.
Complex algorithms rank websites based on content, backlinks, and user search pattern.
3. What is the primary difference between local SEO and SEO?
Local SEO is a subset of SEO. SEO focuses on the following rank factors:
Your content's quality and relevance
Your website's backlink quantity and quality
Your on-page or technical SEO
Local SEO analyses and focuses on these additional rank factors:
NAP (the site's name, address, and phone number)
Local citations and backlinks
Google My Business listing
4. What are the types of local SEO?
Here are three types of Local SEO services:
Business Listing Optimisation: Local SEO includes optimising and claiming business listings in GMB, Yelp, Yellow Pages, and other local business directories.
On-page Local SEO: This service ensures meta descriptions and titles contain relevant local keywords and optimises content for local search terms.
Citation Building: Local link building involves creating links to your website and business listings on online directories.
5. What are the 3 types of SEO?
Here are three SEO services you can get when you partner with us:
Off-site SEO: Building links strategically helps create your domain authority and relevance for specific topics, which will help you gain Google's trust while increasing referral traffic from relevant sites.
Our expert outreach team searches for and selects the perfect sites to link to.
On-site SEO: On-page or on-site SEO involves customising your web content for the keywords you want to rank for so that Google knows which keywords you optimised on your webpage.
Local SEO: This SEO technique aims at helping local or small businesses get the top spots in Google's local search ranking.
You can do local SEO by yourself. But, frankly speaking, given the increasing sophistication of Google's algorithms and the highly competitive nature of local search, doing so is like gambling your hard-earned money on a bet you're unlikely to win.
You'll most likely compete with those who hire guys like us.
We use a detailed and reliable optimisation process, giving our clients an advanced and reliable system for gaining and keeping first-page local organic search rankings.
We also offer a free first-step SEO tech audit to help you determine what's keeping your local results down.
We don't pitch– we listen. Are you seeking quality local SEO services and tactics to outperform your competition? Book a consultation with our experts.